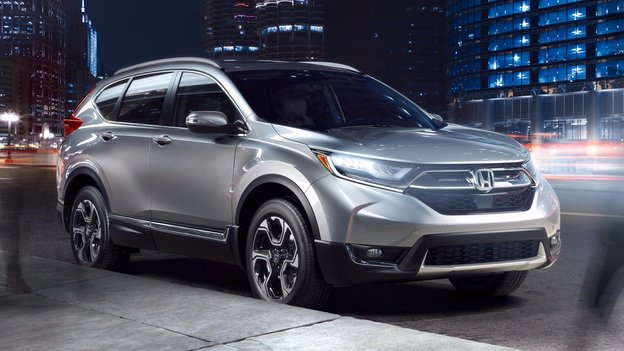 Are you in the market for a 2018 Toyota RAV4 not far from St-Jean in Montérégie? First come take the new 2018 Honda CR-V out for a spin at Deragon Honda in Cowansville! Among the most popular vehicles on the market, it beats its competitor hands-down when it comes to power, loading space and technology. Why choose the competition when the Honda SUV has so much more to offer? Don't wait any longer and come see us today at Deragon Honda to learn more about it!
Under the hood of the 2018 CR-V is a powerful 4-cylinder turbo engine with 190 horsepower, which is better than its rival, whose 2.5 litre engine only produces 176 horsepower. And the 2018 RAV4 leaves you with a higher fuel consumption than the CR-V, despite the fact that it is not as powerful. In fact, with city/highway/combined ratings of 10.0/7.8/9.0 L/100 km for the front-wheel-drive models and 10.5/8.3/9.5 L/ 100 km for the all-wheel drive models, it consumes more than the CR-V that lists 8.4/7.0/7.8 L/ 100 km (FWD) and 8.7/7.2/8.0 L/100 km (AWD).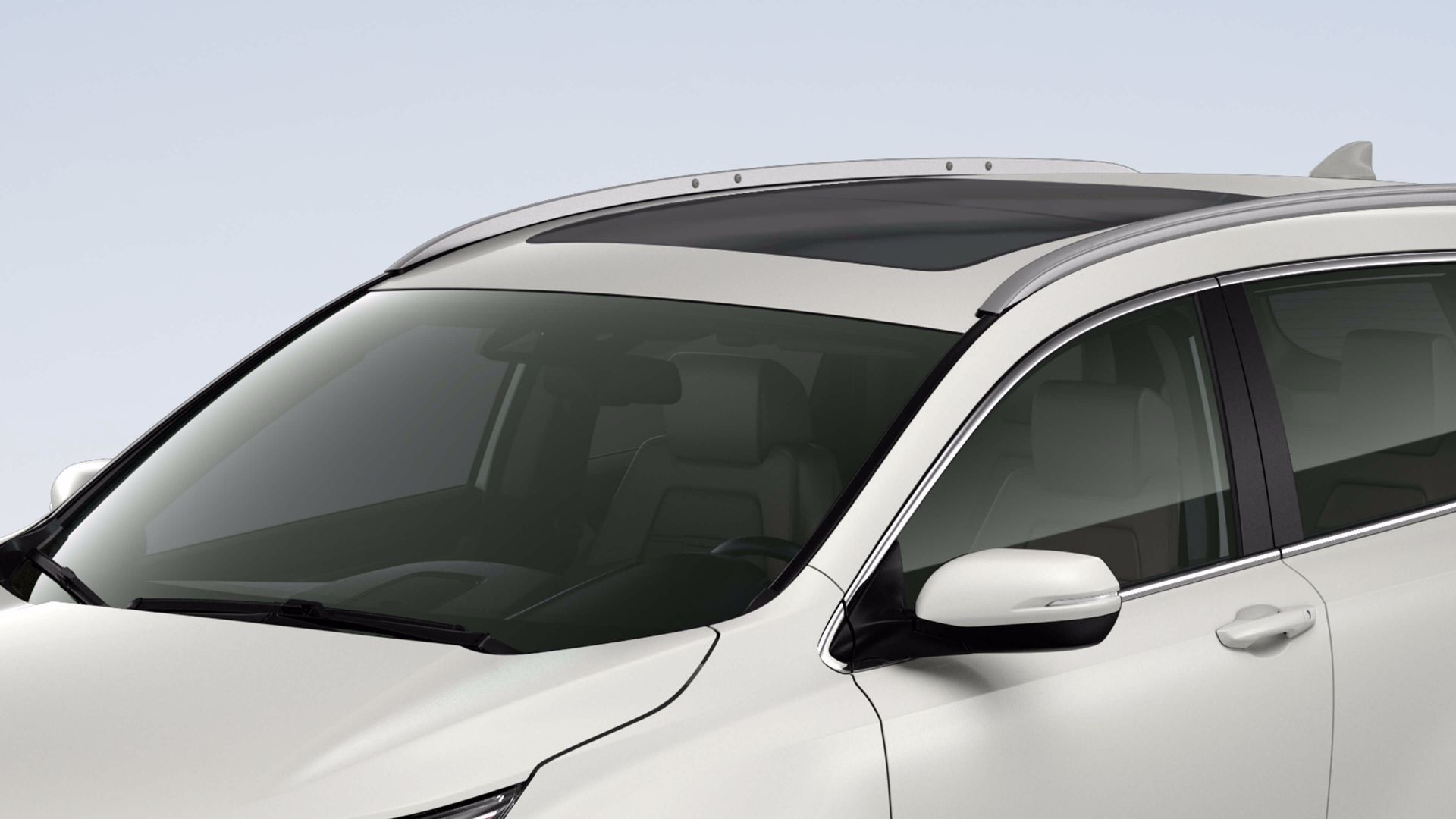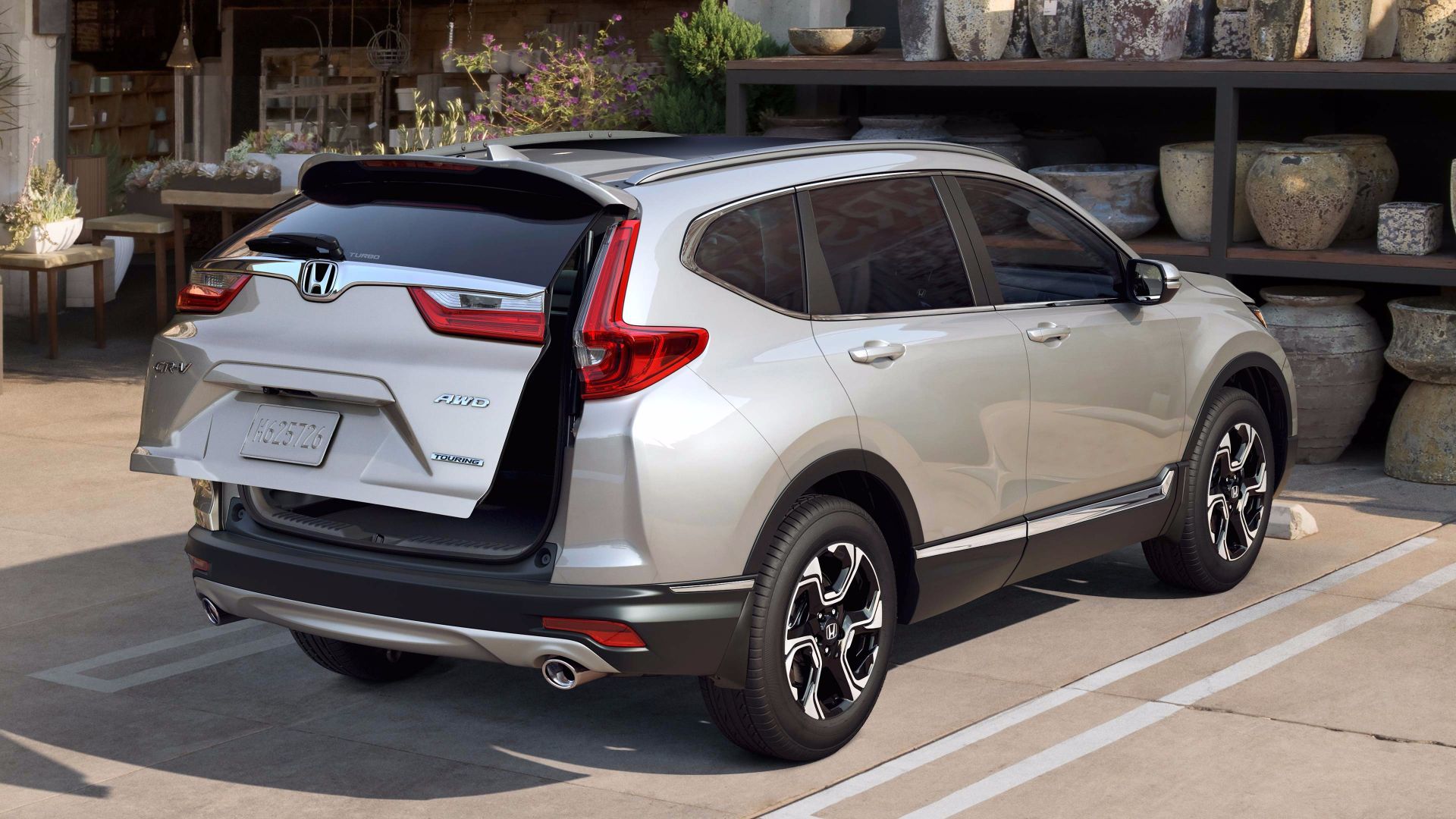 Another advantage of the CR-V: cargo space. There's certainly nothing to complain about with the RAV4's 1080 litres of space behind the back seat, but it still pales when compared to the CR-V that provides 1110 litres of loading space. And once the rear seats are folded down, the Honda SUV still has the last word with 2146 litres of space compared to 2080 litres for the Toyota SUV. You will also be able to take advantage of a 680 kg (1500 lbs.) towing capacity.
And among the other features of the 2018 Honda CR-V, depending on the model, is a 12-way power adjustable driver's seat, a sound system with between 160 and 331W, Apple CarPlay and Google Android Auto compatibility, a navigation system with 7-inch touchscreen, 2-zone air conditioning, multi-angle backup camera, and even more. You can also take advantage of our great Honda financing rates as well as our current Honda promotions. Don't wait any longer and come see us today! We are located in Cowansville, not far from St-Jean in Montérégie.